If you have a business that caters to local clients, then you must have an optimized Google business profile.
why?
Your business in the google business listing helps your business to appear in google search, whenever someone google for a service related to your business, your listing might show up and you will get more n more clients.
I am going to show you exactly how to create an optimized Google business profile.
Click on the "Manage Now" button and then on the next page click on the "Add your business to google" link.
This is the most important section of the listing, here you enter the business name which plays a crucial role in the ranking of the listing. You also select the category of your business as well.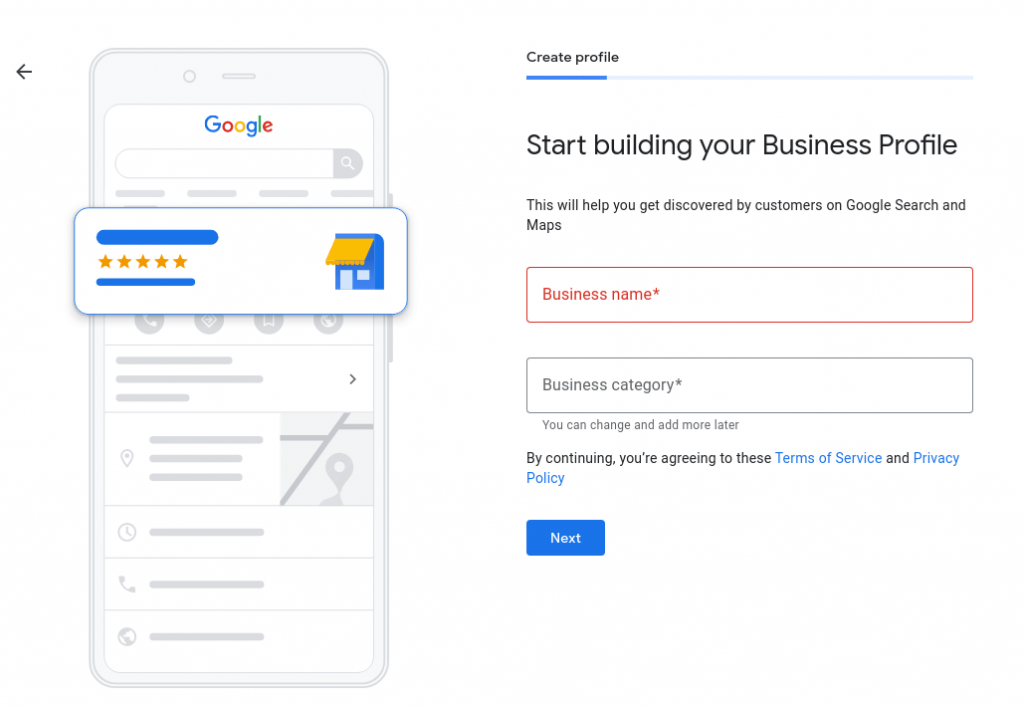 Let's register a real business. Let's register a business that is prepping for opening its doors to generate more business.
They are into giving camping and tenting services to adventure seekers at location Garade Village. Now, what should be their business name?
You can add particular keywords in your business name to get additional benefits from google but you should be careful and use your actual business name, so try to name your business by considering what keyword you want your business to known for.
This particular camping business wants to show their listing when people search for "camping near Pune", but we should not add the "near Pune" keyword in our business name because this can't be your actual business name.
So this camping site is in Garade village which is near Pune and provides camping for adventure seekers, then let's just keep it simple by naming the business as "Garade Camps, Tents & Adventures" and business category as "Campsite" we can select more categories after creating the listing and we are going to.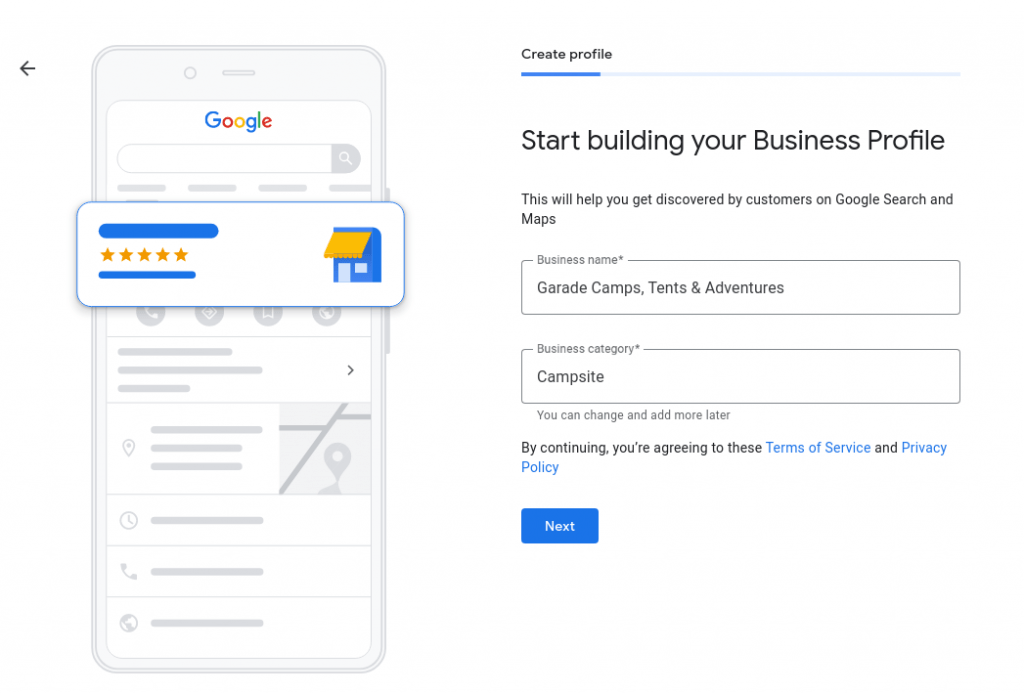 After clicking the "Next" button you will see this screen of asking you that if the business is an actual location where customers can visit.
Well in the case of "Garade Camps, Tents & Adventures", Yes there is a physical location so let's select "Yes" and then click on the "Next" button.
In the next screen, we need to add the address of the business, this is an important step, Google will send a postcard on this address to verify the location, that postcard will have a code that we will need to verify the location online.
In the next step, we need to set the location of our business by dragging and zooming the map. Zoom as much as you can before setting up the location
In the next window select no if you do not provide home deliveries or office visits.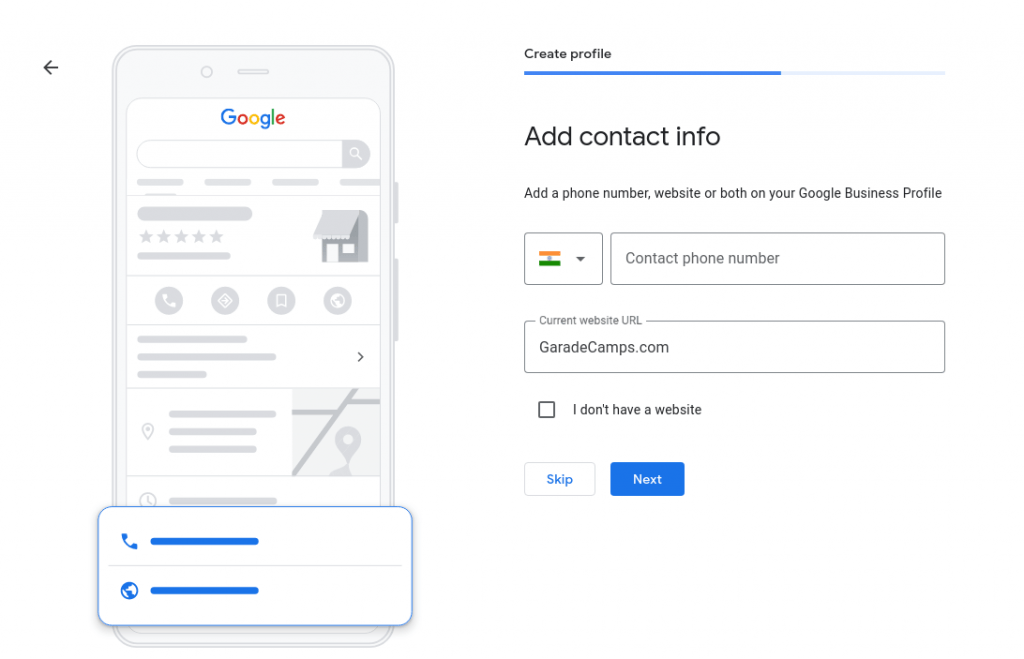 Yayyy!! After filling in the phone number and Website link, We got access to the listing admin panel.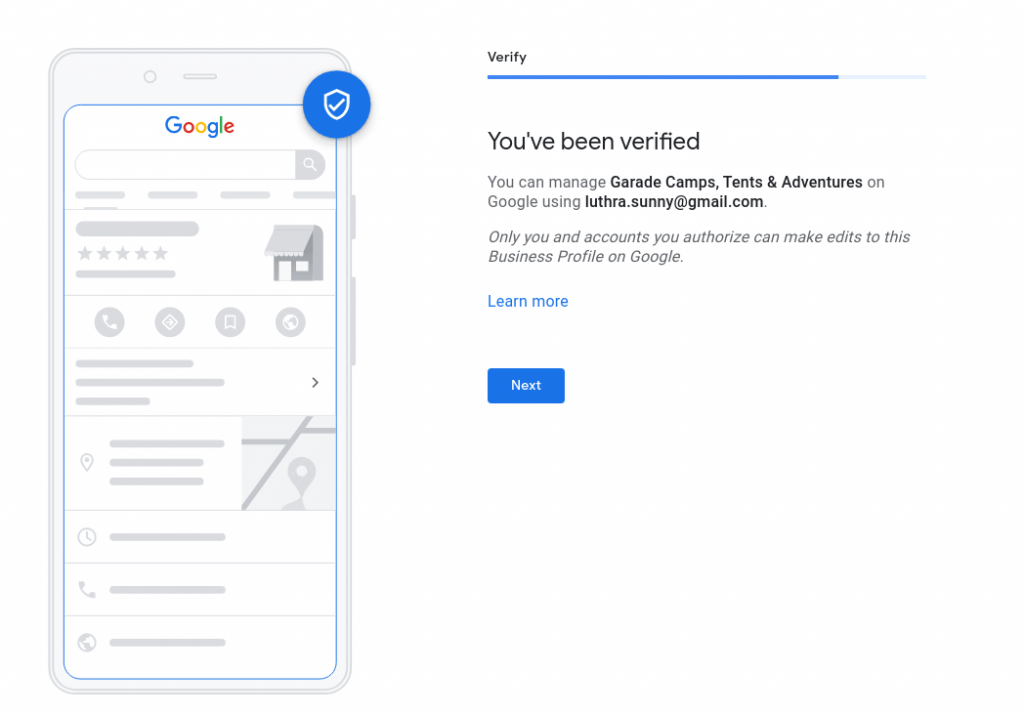 Now select the business hours, in the case us, we have a website that can handle booking and provide information on different events and facilities.
So we are open for business for 24 Hours.
Google also give us a chatting tool to communicate with our customers. Select "Accept messages" and then click on "Next" button.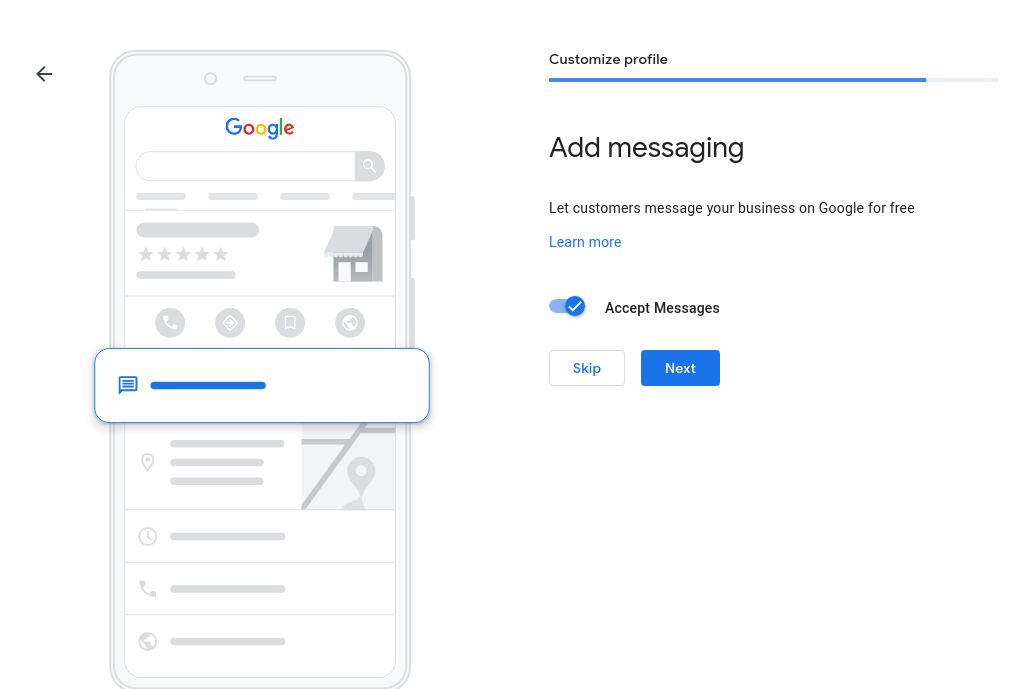 Prepare a description for your business and here you can add many keywords.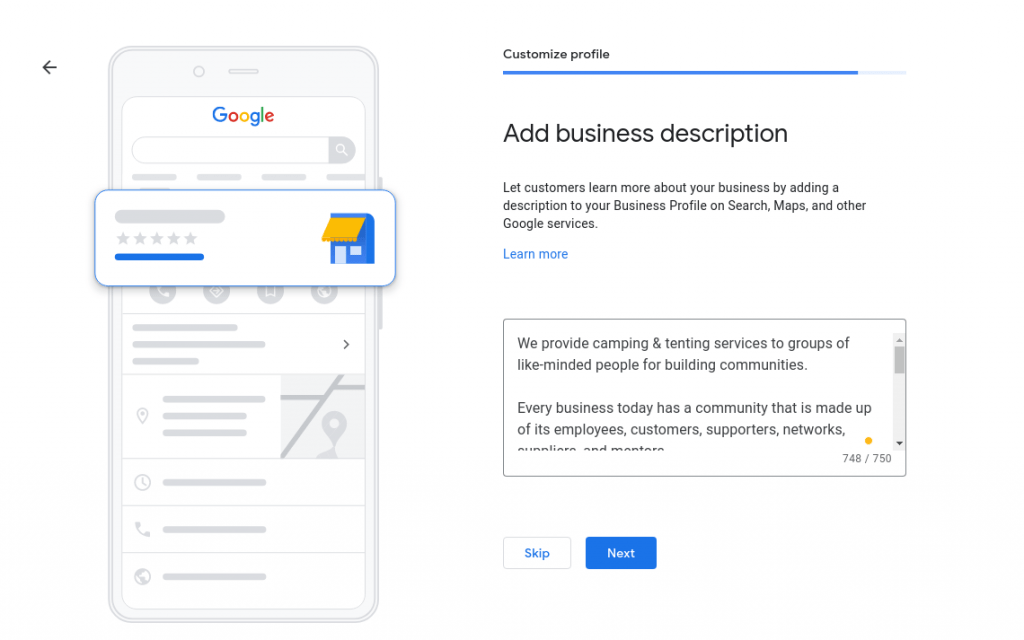 Keep good photos of your product or office or place, anything that can help the customers learn more about what they are going to get.
And just like that, we have successfully listed our business.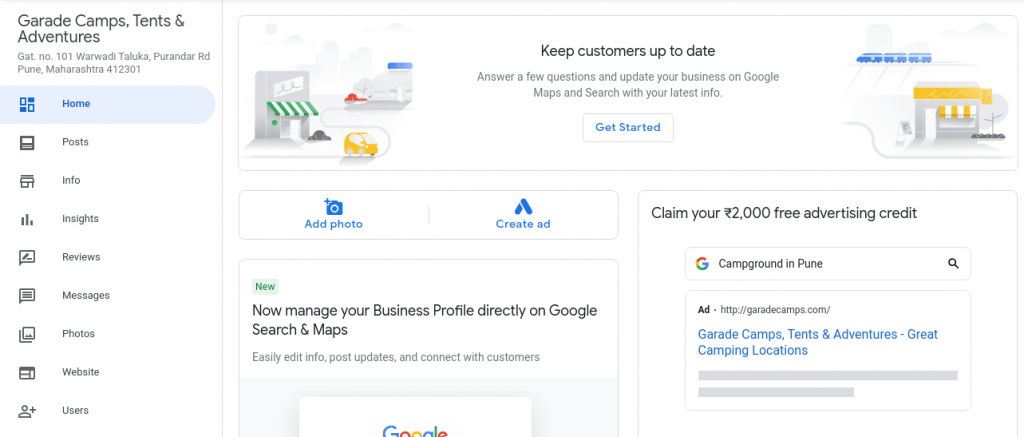 Click on the Photos link which you can find in the sidebar.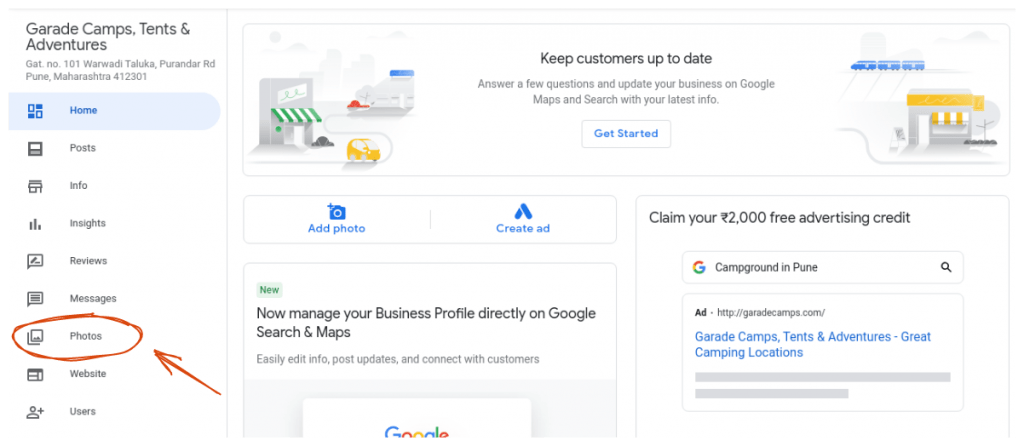 So, now we need to set the logo and cover photo to represent our business.
So, after adding the logo and cover the only thing remaining is going through the info section and fill as many details as possible accurately.
That's it.
In the next part, We will discuss more how to fill info effectively and keep the listing active to gain the extra SEO points.
Give me some feedback, is this article helpful or what kind of content do you need?