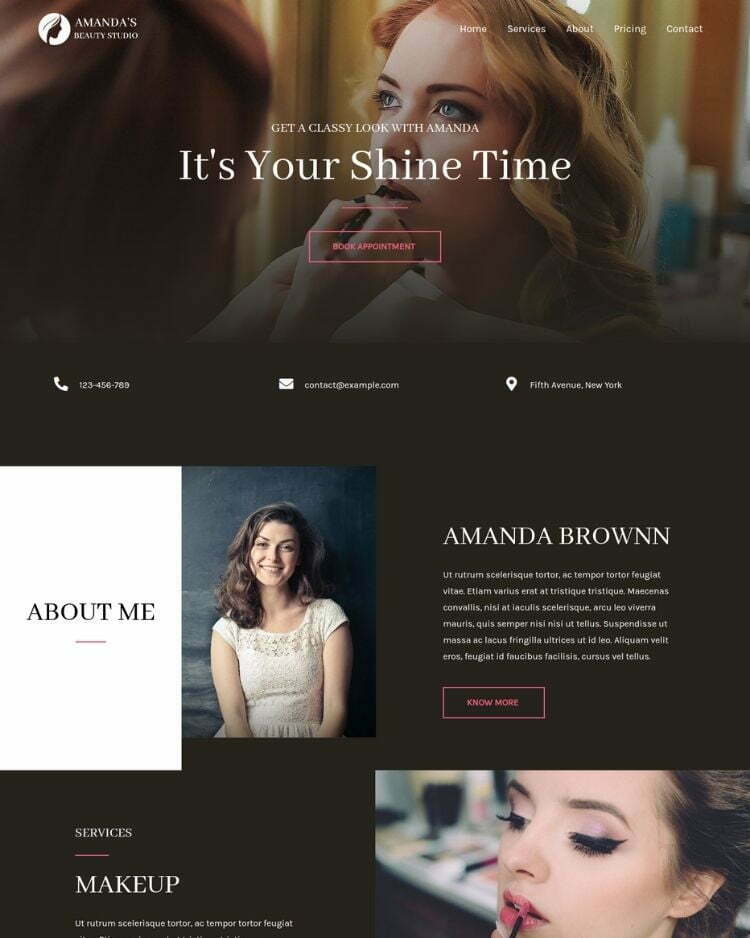 Build trust with potential clients with this classy, professional website template.
Madanah is designed to work for Makeup Artist, Saloon or any beauty professional that needs a beautiful yet powerful web presence.
Here's the magical part—when you buy Madanah, we'll build your website for you so you can focus on growing your business!
What's Included:
Homepage
Contact page
Up to 4 additional pages of your choice
Blog functionality
Choose your design
Pick a website template that best matches the personality of your organization.
Schedule your session
Once you choose your design, you will receive an email containing details to schedule your design review call.
Upload Content Form
Fill our checklist to provide details about your organization and then just relax.
Review and Launch
Meet via video call with one of our designers to finalize the design and go live!