Our mission is to help you have a beautiful yet powerful web presence.​
This is human nature to learn more about the brand or person we are dealing with.
Because we want to know if we can trust or not, and there is nothing wrong with that.
We do this because we value our time and hard-earned money.
This post is about that only, getting you acquainted with us.
This is our team.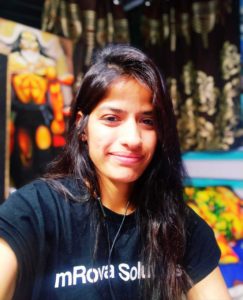 Ekta loves building website on WordPress, the leading CMS of all time. She tries to build one site everyday, for client or for practice.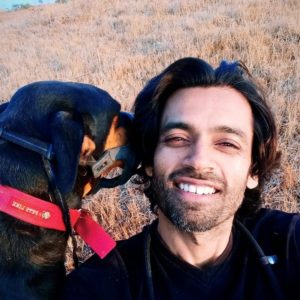 Sunny loves dogs and technology. Apart from giving tech consultations and building websites, he is also a dog behaviorist.
We are independent tech consultants, we help fast pace startups by providing our expertise in different aspects of technology. We have a combined experience of 25+ Years.
Our experience has taught us that we love solving problems and that's the base of mRova.Rocks, through mRova.Rocks we want to serve small medium businesses to solve the problem of no web presence or worst, a crappy web presence.
Every business must have a website.
If you own a business and you don't have a website or you have a website but not up to the latest standards then you are missing out on getting an edge in your market.
A beautiful yet powerful website, a website that shows the message about your business clearly, can help your customer find you online, can give your business more authority, and can provide a competitive edge.
There are two ways in which you can get an online web presence:
1. First is DIY(Do it yourself) – There are drag and drop website builders in the market that you can use for creating your own website. The problem with this is that you must have knowledge of creating the layout of the website, planning the content, and much more if you want to have a professional-looking website your business deserves.
2. Second is DFY(Done for you) – You hire an agency and get a custom-designed website. The problem is that prices are sky-high. The turnaround time is lengthy and you need to find an agency that can provide a professional-looking website.
There is a third way too, a better way.
That way is DWY(Done with you).
This is the middle ground between website builders and a custom design agency and this is when our product comes into the picture.
Our advantages are that:
1. You will get to choose from a professional-looking design
2. We will help you in generating the right content that can connect with your users.
3. We will use that content to get you a beautiful yet powerful website.
4. Our turnaround time is way lower than the market, we take 1-4 weeks to deliver a professional-looking website your business deserves.
The bonus point is that we are healthy on pocket as well. 
If you don't have a website or looking for a better website and services, then schedule a call, it's free, so nothing to loose